Beginning archery should be fun
Get the right tips, archery basics, and archery equipment to get you started fast and having fun in no time.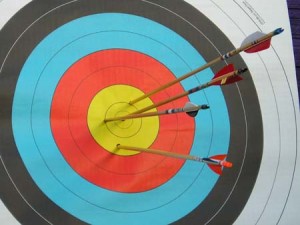 I hate missing, and I sure hate missing by a long shot.  It's really not that cool and it makes me feel dumb.  Getting better at your accuracy and consistently being able to hit your target is a HUGE deal and you shouldn't ignore it.  Let me point out that...